Concept  /  Naming  /  Branding
¿Te imaginas un lugar donde puedes ponerle pausa al mundo por un rato? Ese espacio que es como casa, pero que en realidad significa vacaciones. Eso es Stappy, una renta vacacional para darte una escapadita. Sol, arena, playa, y no cualquiera, sino la del Mar Caribe, con sus característicos azules y esa dosis de vitamina D que te ayuda a recargarte después de unos cuantos días de bronceador y palmeras. Todos amamos las vacaciones, pero más cuando nuestra única preocupación es simple y sencillamente disfrutar del momento.
Stappy nace de la idea de mantenernos felices el mayor tiempo posible, por eso el nombre surge de stay happy. Este estado de ánimo se refleja en la identidad gráfica, la cual busca, a través de los trazos, la elección tipográfica y las aplicaciones del diseño, generar esa explosión de serotonina que se libera cuando nos sentimos bien. Los colores refuerzan el carácter relajado de los días de descanso, pero también la energía que nos dan. Las ilustraciones se complementan entre sí como las fotografías mentales que no queremos olvidar, pero que no hace falta tomar. Stappy no es sólo un lugar para resetearte, también es esa postal a la que regresas cuando necesites un break.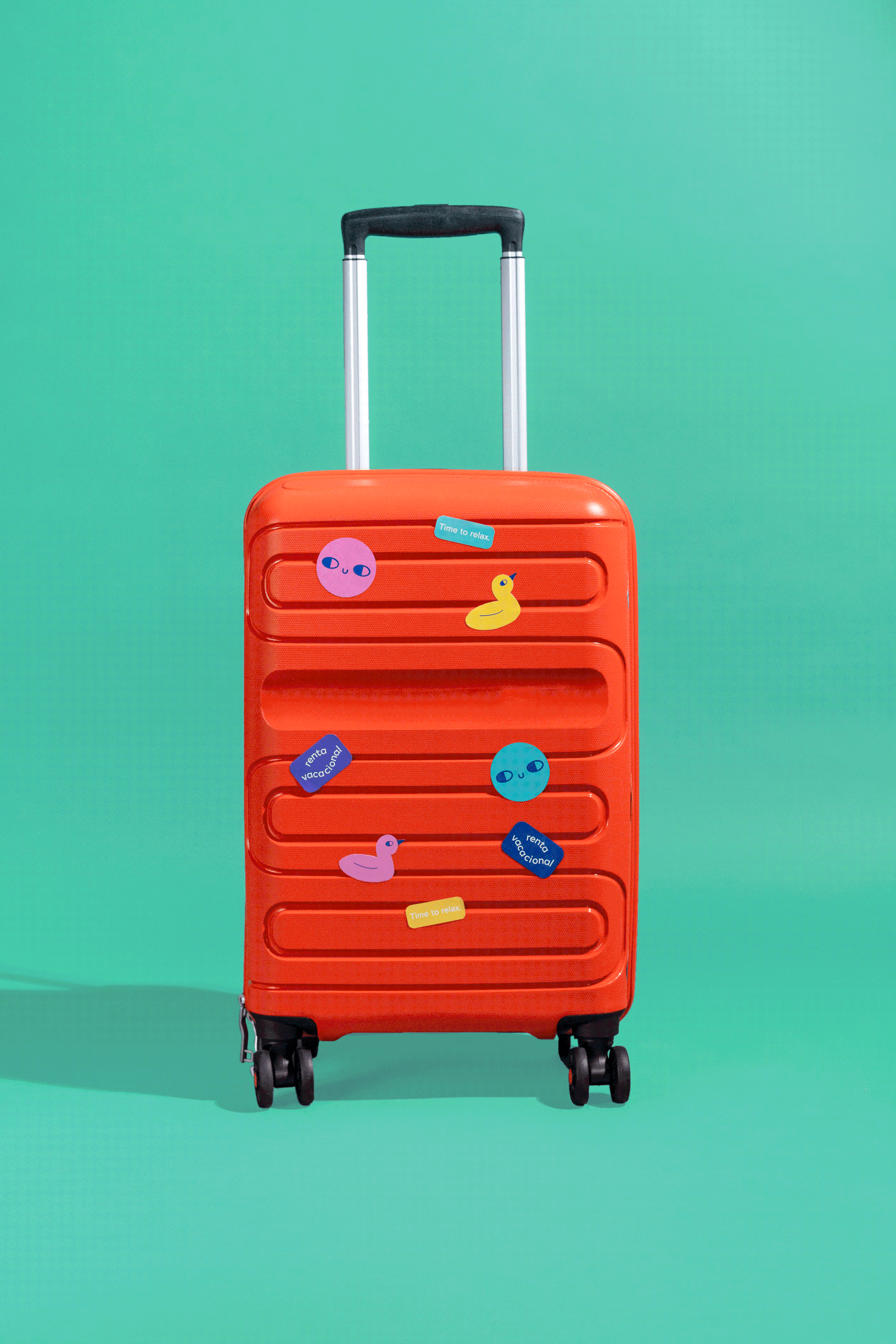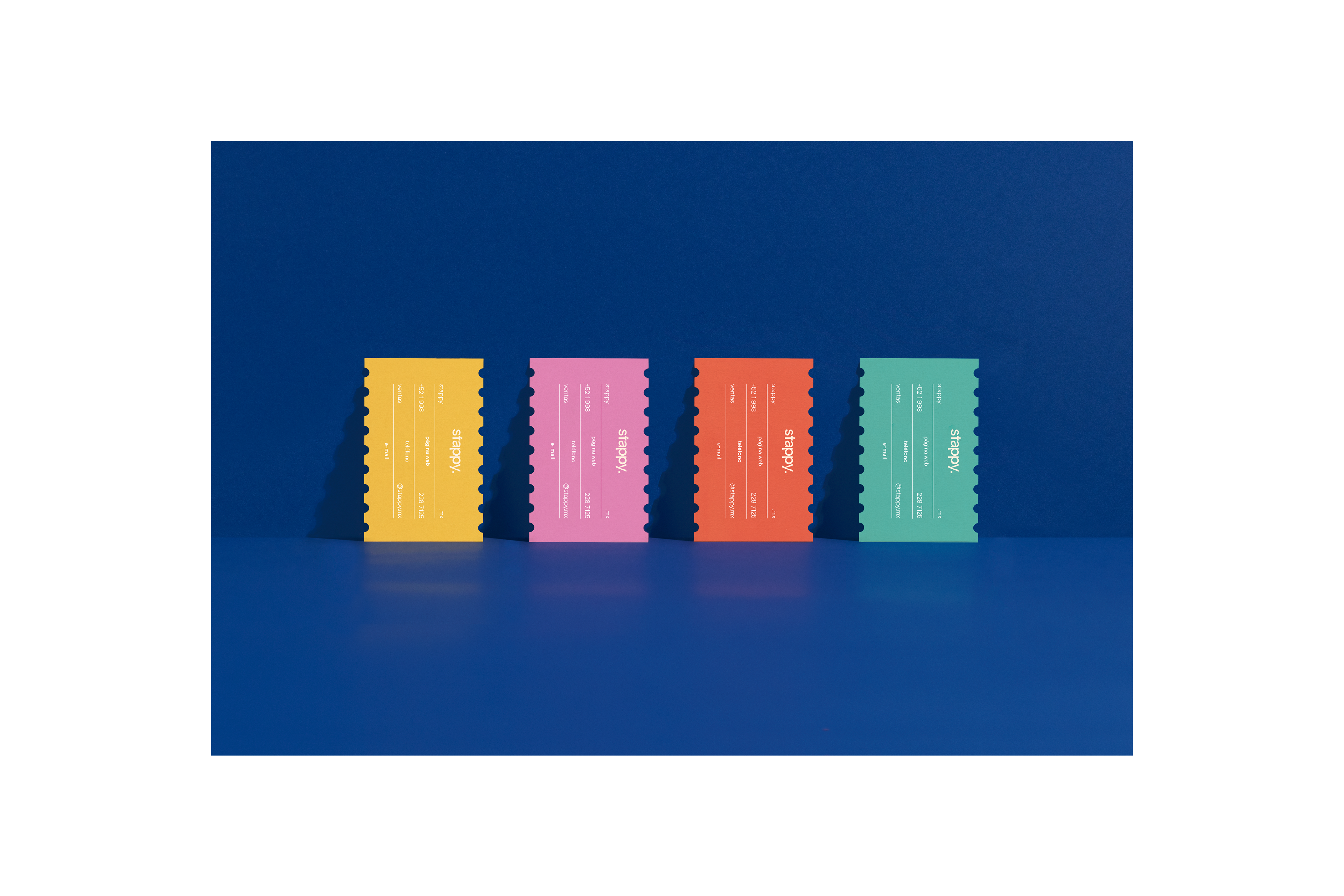 Aprende el proceso que implementamos para desarrollar la identidad visual de Stappy en nuestro curso en linea de Domestika. En el curso aprenderás los pasos para crear una marca con un concepto innovador. Te dejamos el link a nuestro curso: 
Learn the process we implemented to develop Stappy's visual identity in our Domestika online course. In the course you will learn the steps to create a brand with an innovative concept. Here's the link to our course:
Imagine a place where you could pause the world for a while. A space that feels like home, but more like a gateway space - That's Stappy - a vacation rental to give you a breather from the world as you know it. Sun, sand, beach, but not just any beach. The Caribbean white sandy beaches with its characteristic blue ocean, the perfect dose of Vitamin D that helps you recharge after a few days of sun tan lotion and palm trees. We all love holidays, but it's even sweeter when your only concern is to enjoy the moment.

Stappy was born from the idea of staying happy for as long as possible. This state of mind is reflected in the graphic identity, which seeks, through the lines, the typographic choice and the design applications, to generate that explosion of serotonin that is released when we feel good. The colours reinforce the relaxed character of the days off, but also the energy they give us. The illustrations complement each other like the mental snapshots we don't want to forget, but don't need to take. Stappy is not only a place to reset, it is also that postcard you come back to when you need a break.
Fotografía por: Valiente Media House